Is investment in renewables becoming the new normal?
As climate change, the rise of renewable technologies and the prospect of a peak in oil demand puts pressure on oil and gas companies to diversify their portfolios, a number of service organisations are aiding the oil and gas industry in improving the sustainability of its operations.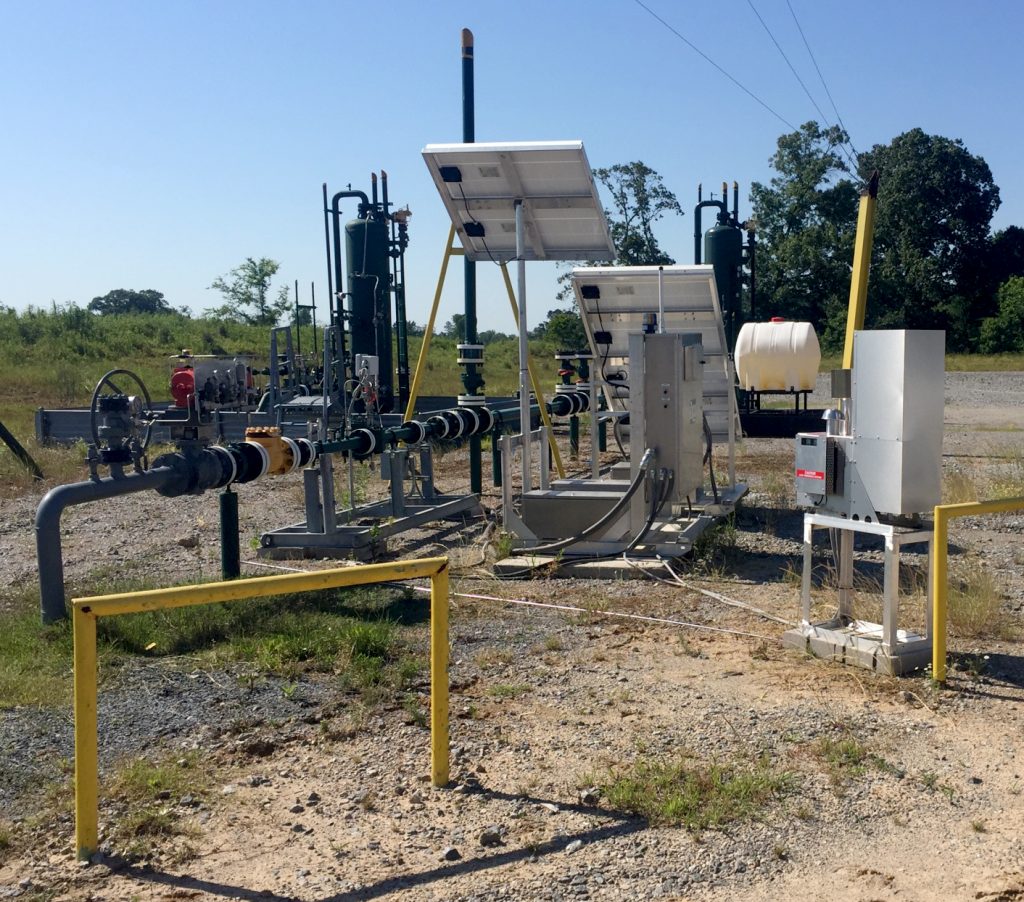 In 2017, Shell pledged to invest $2 billion a year in renewables and electric vehicles, and took its first steps into the utility sector by acquiring UK power provider First Utility for around $200 million.
Total, majority owner of solar company SunPower, has bought into everything from batteries to energy efficiency, while, six years after exiting solar, BP bought back into the sector in 2017 with a $200 million investment in Lightsource Energy.
In December 2018, Australian oil and gas company Santos announced it would convert the pumps on its oil wells to solar and battery power, as part of an Australian-first trial to reduce emissions from oil production.
The solar beam pumps will reduce emissions from oil production and improve energy productivity by reducing fuel consumption and by eliminating the cost of transporting fuel long distances to remote sites.
While this is to be applauded, a wide range of oil and gas service companies already have a suite of ingenious products which utilise renewable energy to aid the production of oil and gas.
Minimising greenhouse gas emissions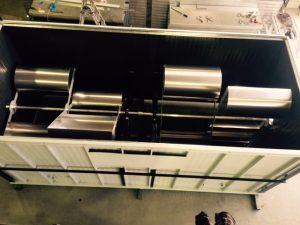 Using proven wind technology, the CEGEN Green Energy System generates electrical power on natural gas compressor stations, mining facilities and other industrial applications without adding to a site's carbon footprint.
The power generation system captures wind that is created by cooler exhaust on gas compressor stations and converts this air into energy. This turns the previously wasted exhaust into energy that can be used to help power the site, minimising the need for other power sources such as powerlines, micro turbines and diesel generators, which can be expensive to install and maintain.
The clean energy can be consumed directly by facility operations, stored or retailed back to the power grid.
CEGEN was recently awarded Most Innovative Green Power Production Company 2019 – North America in Global Energy Magazine's Oil and Gas Awards, highlighting that the sector is striving for cleaner and more sustainable production techniques.
Disrupting the industry
Gentherm Global Power Technologies (GPT) is the world's largest manufacturer of thermoelectric power generators (TEGs). A TEG has no moving parts, but is designed to convert heat directly into electricity. As heat moves from a gas burner through a thermoelectric module, it causes an electrical current to flow.
The solid-state design is unaffected by weather, dust or other airborne contaminants, ensuring trouble-free operation and reliable power. This makes them ideal for long-term unattended operation in remote locations that may be exposed to harsh conditions or difficult to access.
TEGs can also be combined with a solar array to create an energy-efficient hybrid system that provides reliable power irrespective of the variability of solar radiation.
Pure solar PV systems can fail due to an extended run of bad weather, an extreme drop in temperature or variations in solar radiation from year-to-year, but with a hybrid system, the TEG acts as a backup power source when the battery starts to drain too low, minimising carbon emissions while ensuring reliability.
Wade Elofsen, founder of Powered, an energy and resource-focused business development company, said that products like these could help Australian energy producers become some of the largest power generators in the country.
"The investments being made by oil and gas companies complement their value chains and allow them to build an integrated portfolio, one that consists of both oil and gas, and renewable sources," Mr Elofson said.
"We work with Gentherm which builds cost-effective gensets that utilise gas and solar in a single package to generate electricity that is near 100 per cent reliable and requires almost zero maintenance. Gentherm has produced thousands of these packages for energy companies around the world.
"With a fully tested and scalable green energy generation technology, CEGEN is ready to provide energy companies with an economical and environmentally friendly power alternative. Both CEGEN and Gentherm are leading the way as the industry transitions to a new energy future, one in which renewables and oil and gas can work together to generate clean, reliable power."
For more information, please contact info@poweredaus.com.au or call Wade Elofson on +61 474 128 517.